Female Quran Teachers for Sisters and Daughter
Are you looking for the perfect female Quran teacher? Learning Quran Academy UK in London can help! We have qualified and Ijazah holder online female Quran teachers who teach all ages. Learning Quran Academy UK provides qualified and certified female Quran tutors who can teach children and women of all ages.

Learning Quran Academy UK is a unique Quran academy which arrange only the best and selected female Quran teachers. We have highly qualified female Quran teachers who are best to teach Quran, Tajweed, Islamic Studies and Arabic language.
Learning Quran Academy has the best online Quran and Arabic teachers who are interviewed and selected to teach Quran with Tajweeed for adults and kids.
Mostly female Quran teachers are native Arab teachers and they are based in Middle East. Most female Quran teachers are Egyptian and they are qualified from Al- Azhar University.
Most Egyptian teachers have memorised the whole Quran by heart and they also have an Ijaza in the narration (Qira'a) of Hafs & Shu'ba from Asem. You are intered then why not book a frial session today with one of female Quran teachers.
Find The Best Female Quran Teachers
Are you interested in learning the recitation of the holy Quran with best female Quran teacher?

Most ladies and children feel more comfortable to learn Quran with female Quran teachers and also, they would like to arrange online Quran lessons with a specialised and qualified female Quran teacher. We have a best team of female Quran teachers who are really expert and professional in teaching the holy Quran with Tajweed.

All female Quran and Arabic teachers are qualified and experienced. Lady teachers are Ijaazah holders and they are certified Quran teachers.

Live Qur'an classes are offered for sisters, daughters and small children with English speaking female teachers. Lady teachers can also teach Quran reading in Arabic, Urdu and other languages.

Learning Quran Academy UK selects only expert and highly qualified female Quran teachers who are the best to teach the holy Quran to children and adults. Our Quran teachers are our great asset. We do special care while selecting Quran teachers.

We offer a wide range of Quran teaching services, and currently students are getting an excellent online Quranic education around the world including UK, USA, UAE, Australia, Saudi Arabia, Denmark, and European countries. Our Female Quran tutors from Egypt are available to teach you the Holy Book online, in your own home.

Our Female teachers teach both Arabic and Quranic Studies, so you'll never have to worry about understanding just one or the other! That's not all; we also offer tafsir (Quranic commentary) classes, hifz ul-Quran courses for memorizing Quran verses by heart in consultation with scholars of various Islamic schools, and more.

With us, it is easy to learn Arabic alongside your Quran studies as they are taught together. At the same time, a female teacher can understand your needs better than others due to her gender knowledge that only comes from being an experienced motherly figure.

To get a free trial session with one of expert female Quran teacher you can CONTACT US
Native Arab Egyptian Female Quran Teachers
We take only those teachers who have Ijazah (Certificates) from esteemed and renowned centres of Quran teaching, Arabic and Islamic Studies so that they can help the students in learning Quran with Tajweed, Arabic & Hifdhul Quran.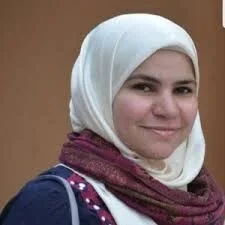 Most female Quran teachers are from Egypt and all teachers are certified and they have degree in Qira't and Tajweed. Most teachers are qualified from Al-Azhar University. You have unique opportunity to choose one of the best female Quran teachers for yourself or your kids.

With a plethora of religious and secular texts, it can be difficult to decide what you want to learn. However, Muslim women who are interested in the Quran have an easy option: learn from female Arabic teachers based in Egypt! These native Arab speakers will teach classes for adults as well as younger students studying with them at home over Skype.

You'll not only get fluent communication skills but also gain knowledge about Islam's holy text that is sure to change your life forever.

If you like to arrange a free demo class then you can simply CONTACT US
Female Quran Teachers For young girls and Children:
Many women prefer female Quran tutors because they're more comfortable with the same gender. It is especially true when mothers have to deal with a teacher for them. Many young girls want and need that sense of security from someone who understands what it's like being a woman in this society.

Therefore, we offer online Quran classes for females with female teachers because they are more comfortable learning the Islamic scriptures. Women prefer a female teacher over male ones when it comes to their children and themselves, especially if there is an emergency or difficulty that arises where she needs assistance from her teacher.

One of the most important things a Muslim woman can do is bettering her understanding and appreciation for Quran. It begins by learning it from a female teacher, as our faith dictates that only women are capable of teaching females without any impurities found in males due to their uncontrollable sexual urges.

One way we ensure this at Learning Quran Academy UK with live-streamed classes led by experienced tutors or recorded lessons that allow learners to pause, rewind and replay certain parts on demand. So, you will never miss anything no matter how busy life gets!
English Speaking Female Quran teachers:
Are you looking to learn the Quran in English? Join our online female teachers for a personalized experience. Not only do we offer qualified instructors, but they are also available 24/7!

We have English teachers who are qualified to teach the Holy Quran with a proper Arabic accent and Tajweed. They provide excellent lessons in a professional manner. We also have female Quran teachers for children and adults. They can speak English fluently so that there is no language barrier when learning from these skilled professionals online or offline!

If you are looking for a "Female Quran teacher near me" who speaks in your language, then your search ends here. Learning Quran Academy UK is an online Quranic institution where English-speaking female teachers and Arabic instructors teach children and students from any part of the world without boundaries or limitations.

Our trainers offer professional classes that enhance knowledge on Tajweed rules while also providing expertise on pronunciation with proper accentuation.

The Quran is a holy book for Muslims that contains God's messages sent to the Prophet Muhammad. For non-Muslims, it can be daunting and challenging to learn Arabic to read the Holy Book. That's why we have English-speaking female teachers who are qualified experts of teaching with proper accents as well as proficiency knowledge on Tajweed rules; they work diligently from Egypt or Pakistan 24/7 so, you don't need any language barriers when learning about Islam through online courses at your convenience!

We have a team of experienced Arab women available for teaching you the Holy Book in its original tongue-Arabic. These ladies will be happy if they get this opportunity because their presence is very valuable when it comes to conveying God's message on earth.

You can join Quran courses online anytime. Online Quran lessons are offered through Skype and Via Zoom to meet your needs at any time!
Experienced Online Female Quran & Arabic Teachers For Children & Sisters
We have professional female Quran teachers who teach Quran online for ladies. Female Quran teachers can teach Quran with Tajweed in English and Urdu. Online Quran classes for females are offered one on one.

Ladies can take online Quran classes from Pakistan in Urdu and English. You can also take online classes with the female teachers over the weekend, during the school in the morning and after school. Female Quran teachers teach Quran, Tajweed, Tafseer, Arabic language and Islamic Studies.
English Speaking Female Quran Teachers
We have English speaking female Quran teachers who have strong communication skills to teach females and children. We already know the requirements of the parents who would like their children to learn Quran with English speaking female Quran teachers.

Female Quran teachers are capable to teach Quran and Islamic studies. They are also able to explain Tajweed rules fluently in English. English female speaking female Quran teachers/ tutors are available 24/7 according to your own suitable and convenient timings.
Hand-picked Female Quran Teachers:
Online Quran classes with hand-picked female teachers are now available. We have selected the best lady Ijaazah holders. All of them can recite from memory, so you'll be getting personalized learning without a hitch!

All lessons happen in our online classroom, where we provide an interactive environment for learners at any time of day or night that's convenient to their schedule. There is no need to worry about waking up early on your off days anymore.

In today's society, women have been progressing and asserting their place in the world. Women often feel that they are not given enough opportunities to excel or learn new skills. However, our female teachers can help you break this stereotype by learning more about your faith with them as an instructor for any type of Quran studies online classes on Skype (video call).

Online coaching allows flexibility in study times while benefiting from expert instruction without worry over her location being too far away!

So, Learning Quran Academy UK is the best place for adults and children to learn Quran with Tajweed. You can start learning from scratch, or just brush up on forgotten skills; our female Quran teachers are qualified in all aspects of Islamic knowledge, including Arabic teaching methods like qiraat. We offer a variety of online courses that teach Quranic recitation techniques – perfect if you're looking to improve your pronunciation!

If you like to arrange a free trial sessions for online Quran learning then you can simply book a demo class now!